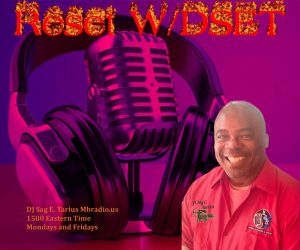 Reset W/DSET Ep58
"There are no secrets to success:  Don't waste your time looking for them.  Success is the result of perfection, hard work, learning from failure, loyalty to those with whom you work, and persistence." Gen Colin Powell
If you want it bad enough, you'll get it, just put in some time, dedication, and hard work.  But make sure it is something you really enjoy, that's what makes it worthwhile.
Hey vets, just a hello and hang in there, we made it another day, and there's more to come.  You got this!!! Now fall out and have a great weekend.
Help is available
---
National Suicide Prevention Lifeline
Hours: Available 24 hours. Languages: English, Spanish.
800-273-8255
Podcast: Play in new window | Download
Subscribe: Pandora | iHeartRadio | JioSaavn | Podchaser | Podcast Index | TuneIn | RSS
Podcast (sagetarius-show): Play in new window | Download
Subscribe: iHeartRadio | TuneIn | RSS | More
More Posts for Show:
Reset W/ D-Set