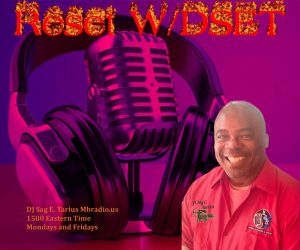 Reset With DSET Ep 71
Never give up on something that you can't go a day without thinking about.  Winston Churchill
That's my motivation, every day I think about music and what to play next. I am always looking for ways to improve and make my show better for YOU!!  Thanks for giving me the opportunity to do something I really enjoy, it took me seven years after retiring from the military to find my passion.  So keep listening cause I'm gone keep playing.
Help is available
Speak with someone today
---
National Suicide Prevention Lifeline
Hours: Available 24 hours. Languages: English, Spanish. 
800-273-8255
Podcast: Play in new window | Download
Subscribe: Pandora | iHeartRadio | JioSaavn | Podchaser | Podcast Index | TuneIn | RSS
Podcast (sagetarius-show): Play in new window | Download
Subscribe: iHeartRadio | TuneIn | RSS | More
More Posts for Show:
Reset W/ D-Set