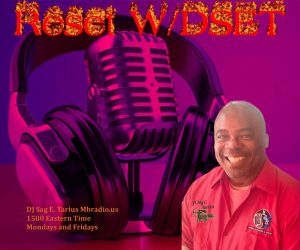 Reset W/DSET Ep 65
"Never let your head hang down. Never give up and sit down and grieve. Find another way. And don't pray when it rains if you don't pray when the sun shines." Leroy Satchel Paige
Keep on Keeping on and don't give up, that's what music is for.  Thanks for spending your time to "Reset With DSET" this listening hour.  My intentions are to play the music you ain't heard in a minute, and those times you will never forget.
Help is available
Speak with someone today
---
National Suicide Prevention Lifeline
Hours: Available 24 hours. Languages: English, Spanish. 
800-273-8255
Podcast: Play in new window | Download
Subscribe: Pandora | iHeartRadio | JioSaavn | Podchaser | Podcast Index | TuneIn | RSS
Podcast (sagetarius-show): Play in new window | Download
Subscribe: iHeartRadio | TuneIn | RSS | More
More Posts for Show:
Reset W/ D-Set