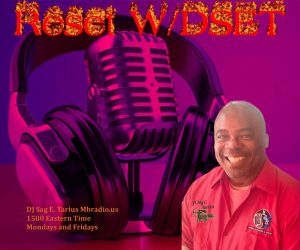 Reset W/DSET Ep 84
Sometimes all you can do is smile. Move on with your day, hold back the tears, and pretend you're okay.
As a retired veteran, I totally understand, that coping is hard, but you are not alone.  Just remember this, you don't adjust to society, society adjusts to you.  Thank you for your sacrifice and keep on keeping on, take it one day at a time and remember tomorrow is just a few hours away.  YOU GOT THIS
Help is available
Speak with someone today
---
National Suicide Prevention Lifeline
Hours: Available 24 hours. Languages: English, Spanish.
800-273-8255
Podcast: Play in new window | Download
Subscribe: Pandora | iHeartRadio | JioSaavn | Podchaser | Podcast Index | TuneIn | RSS
Podcast (sagetarius-show): Play in new window | Download
Subscribe: iHeartRadio | TuneIn | RSS | More
More Posts for Show:
Reset W/ D-Set